Vastavika Catering Services for Janakpuri can make any Special meal a Celebration
If you are planning to have a meal with your friends and family tensed about food in bulk. The Catering Services for Janakpuri will make the event very special. If you want to organize a business-related event or any personal event then you must book a catering service. if you are thinking of saving little money and want to cook the meal by yourself, then it's a terrible idea. there is a change that you cannot make food in bulk for all of them and it's a very hectic job.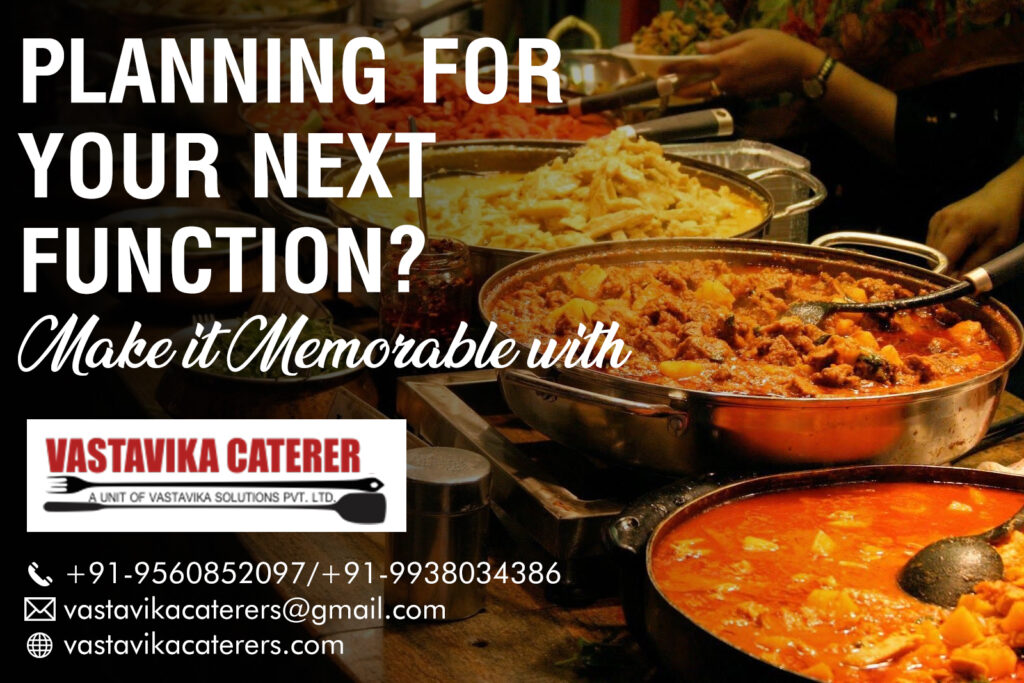 When you hire a catering service you don't have to think twice about cooking, shopping, cleaning up and arranging. The catering service has all the tools that help them cooking the food perfectly and serving them hot. Catering services for Janakpuri have a lot of experience working with others so they know how to deliver the food at right time.
Catering menu: you may have a lot of options for the dish but cannot decide which dish will go with this special occasion. The Catering services for Janakpuri have a lot of experience so they have different many sets as per occasion and range. From that, you can choose and can even customize as per your wish. As they pay attention to all the small details so that the clients are happy with their service. in this way, this work will of the select dish be easy.


Personal celebration: you can book catering for any personal celebration like birthday, graduation, anniversaries, or other special occasions. If your event is small or big the catering service is always there to make your event special. In the small event, they will manage the entire thing so that you can enjoy yourself with the selective people and don't have to worry about food. If you are celebrating the event at your home then they will make sure that everything is arranged on time.
You can hire the Catering services for Janakpuri for everything you need. From the small to the big party they will make sure that everything is arranged the way you wanted to. If you even want to turn the corporate event into a memorable event then you must contact the catering service. They will arrange everything in the budget you have so that you don't face any problem.
Nowadays food presentation even matters a lot so catering people have experience in this too. people need to make sure that they hire reputed Catering services for Janakpuri so that they will get the best price. The special event should be memorable and the smell of the food will help in doing that.

For every event it's very important to hire an event management company and a catering service business they will make sure that your event is successful and everyone remembers it. The catering service will make it easy, memorable, and affordable. All these tips will help you select the best Catering services for Janakpuri for your upcoming event.